Recipes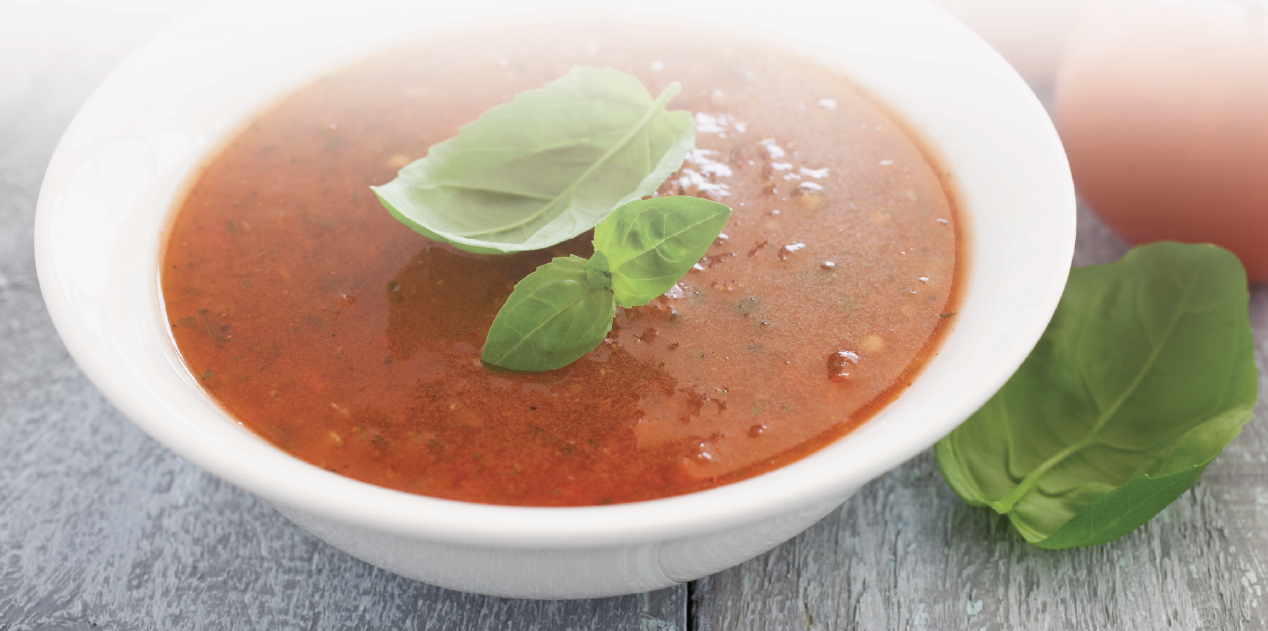 Slurp your way to good health with this tomato and basil soup. Simple to make and is sure to have your taste buds screaming for more.
Method
Sweat the garlic, carrot, celery and onion until translucent.
Add tomatoes, chilli and salt.
Gently simmer for 20 minutes.
Add Basil and blend and top with avocado.
FEATURED RECIPE
Tomato & Basil Soup
Slurp your way into winter with this easy tomato and basil soup. So healthy without comprimising flavour! Give it your own spin with extra herbs and spices.
Dinners
Snacks
Serves:

4

Prep and Cook Time:

45mins
Ingredients
1 Onion, diced
1 Carrot, diced
2 Celery,diced
1 tsp Himalayan Salt
2 tins Whole Peeled Tomatoes Small handful of Basil
2 cloves garlic
1 tsp Chilli, optional
1/2 Avocado
DOWNLOAD RECIPE EBOOK HERE